Beam Up the Laughter: Moxie Magnus, Comedian and Drag Queen takes on Star Trek
APPEARANCES ARE

EVERYTHING

!
9 appearances (2012-2023)
Moxie has appeared at Outlantacon (and sometimes Gaylaxicon) beginning in 2012. She last atteneded Outlantacon in 2023.

She has performed her variety show, hosted parties, done panels, etc.

The highlight of Outlantacon is the game shows. Moxie is a fixture as a panalist on Matchgame and Hollywood Squares.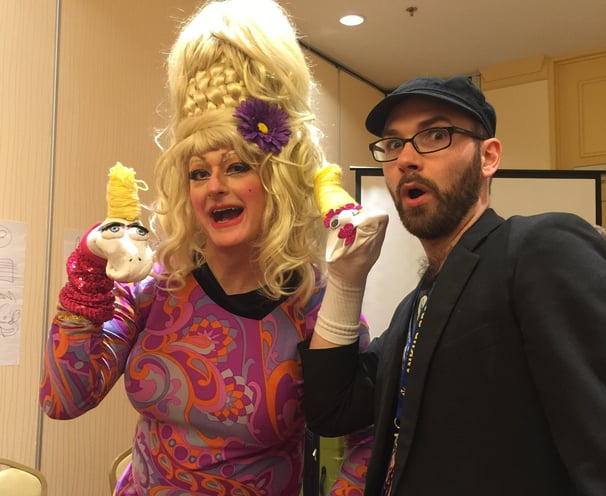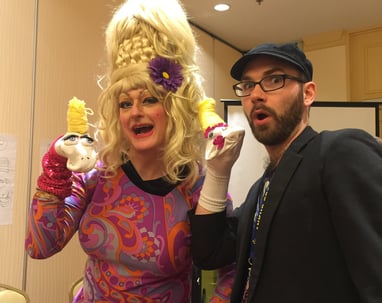 11 appearances (2011-2022)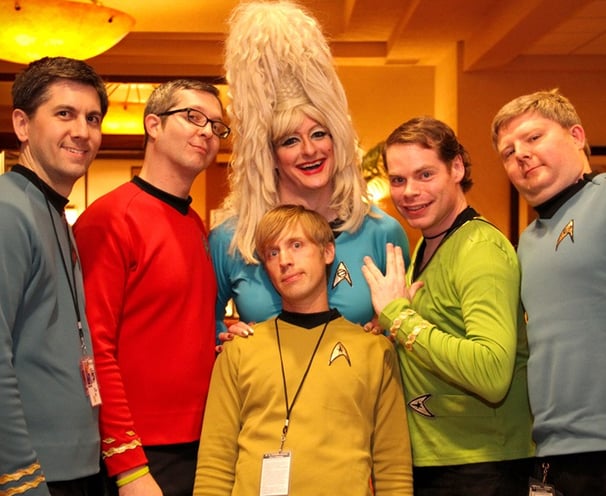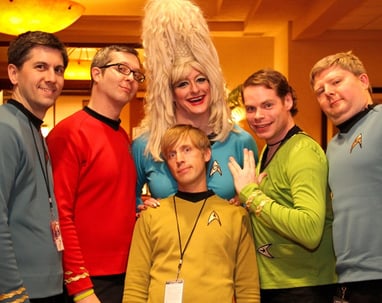 Moxie is a permanent fixture at this Hoosier convention. She has performed at the convention every year (barring Covid) since 2011.

Moxie has introduced and opened for her the fantastic Star Trek band Five Year Mission.

Moxie has MCed the mascarade contest for many years.

Moxie has done interviews of media guests on stage.

Moxie has done countless panels at the con.
18 appearances (2012-2019)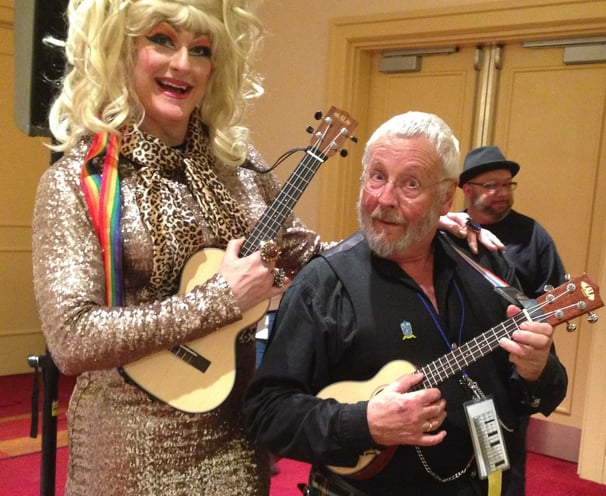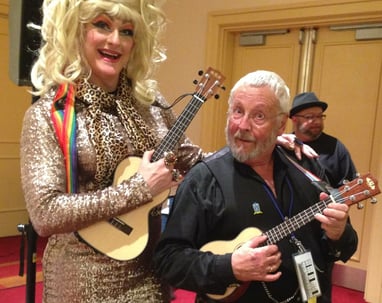 Wholanta, formerly known as Timegate welcomed Moxie from 2012 until the con ended its run in 2019.

Moxie entertained in both variety shows and her own show.

She did numerous panels over the years.

She also did live updates at the con called "the Moxie minute".

She also did a special online performance with Wholanta in 2020 during our Covid lockdown.
7 appearances (2008-2019)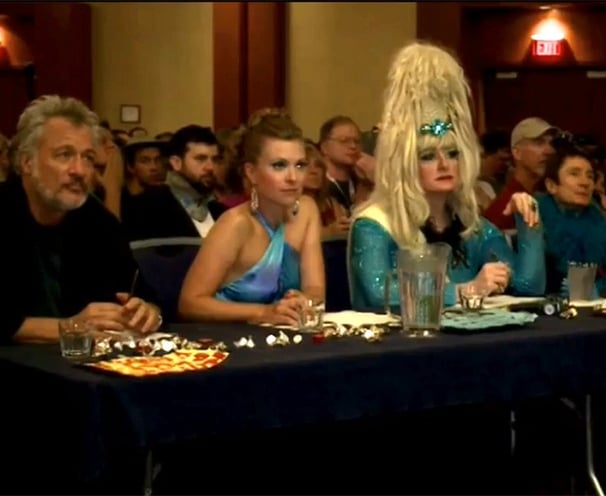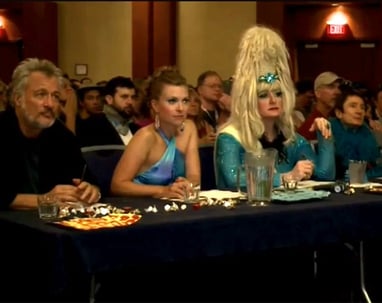 Moxie officially joined DragonCon as an attending professional in 2013 where she judged the Miss Star Trek Universe pageant.

She continued working at DragonCon until 2019.

Moxie attended the con several years before becoming an official guest. Her very first appearance was in 2008 at DragonCon.

At Dragoncon she has hosted parties, taken part in game shows, and been on panels.
2 appearances (2016 and 2018)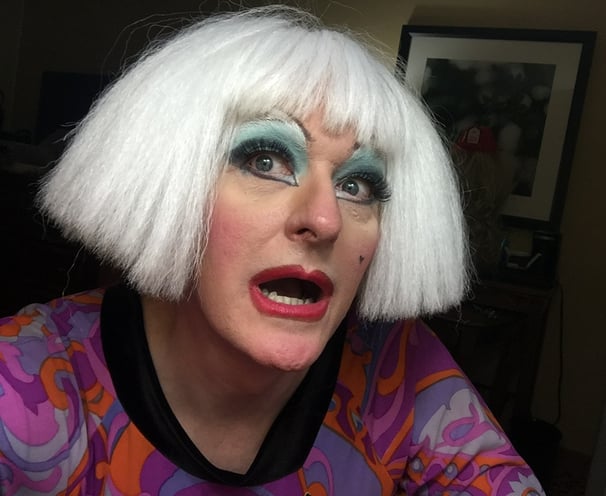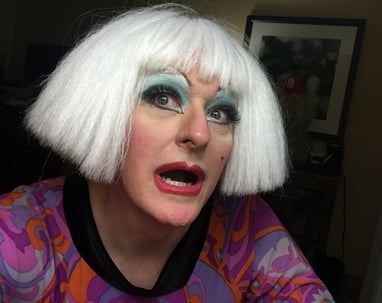 Moxie was a featured performer at Conjuration in 2016 and 2018.

She has did improv with audience participation, performed her act, and participated in other panels
2 appearances (2013 and 2017)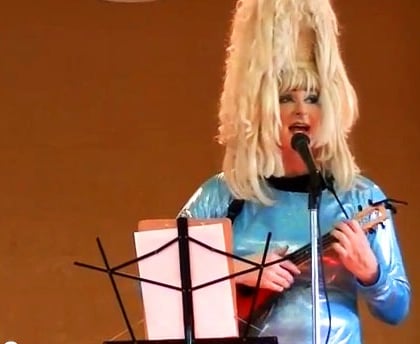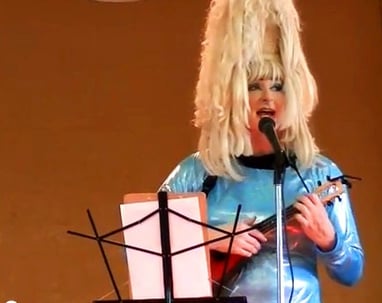 Moxie was a featured performer at this Florida event in 2013 and 2017 created by Ken Spivey.

She entertained the attendees with her ukulele and her jokes.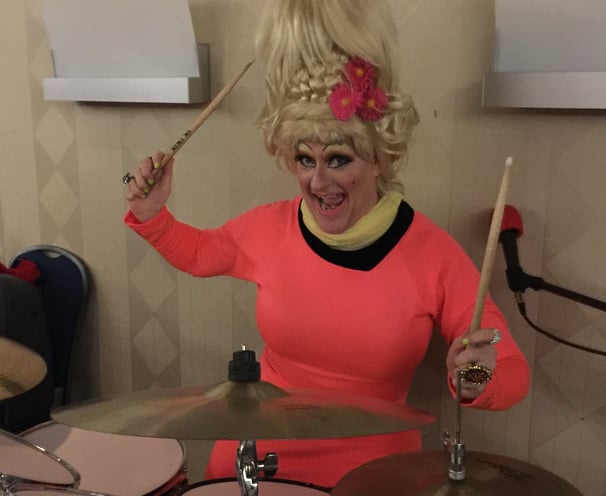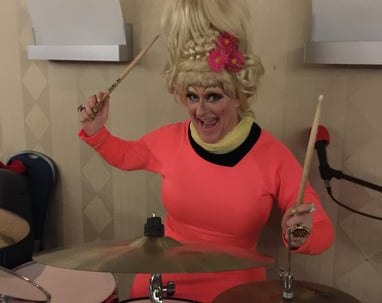 In 2016 Moxie performed at Cleveland ConCoction, in Cleveland Ohio with her old friends Five Year Mission.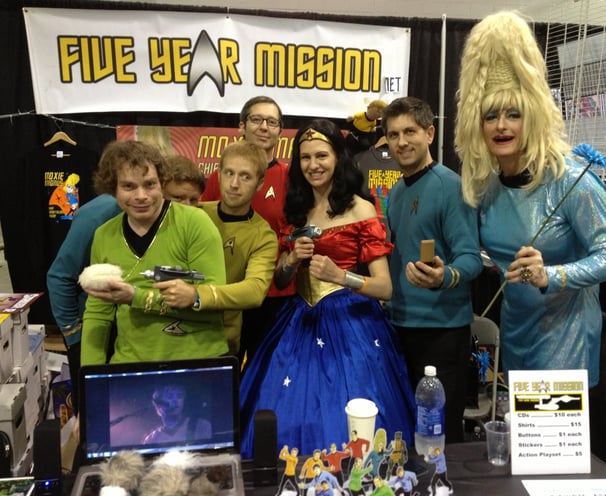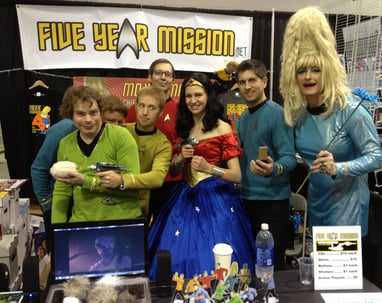 Moxie appeared at the Chicago Wizard World with her old friends in Five Year Mission.
2 appearances (2014 and 2015)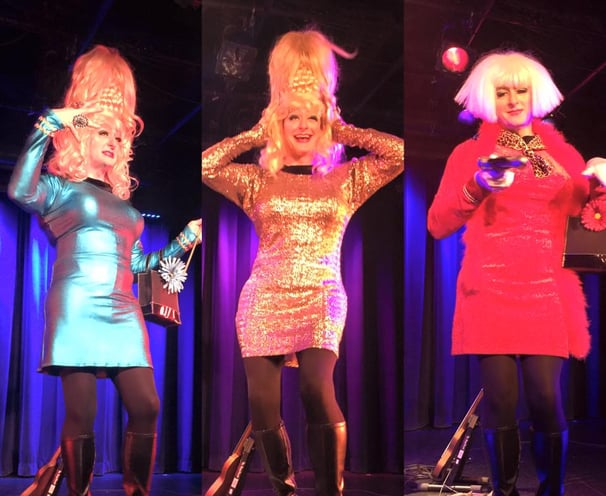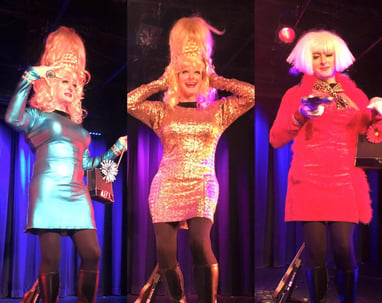 Moxie performed two shows in New York City just off of Times Square in 2014 and 2015

These two shows ran during New York Comic Con.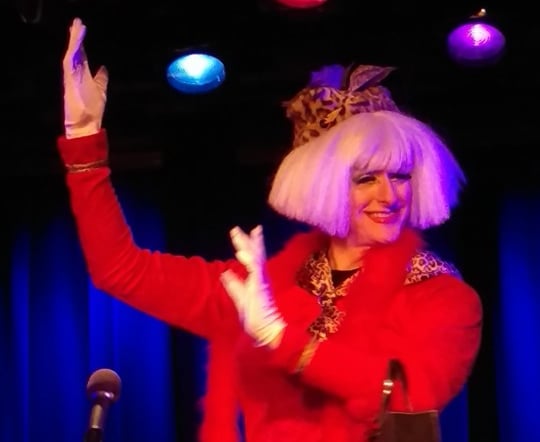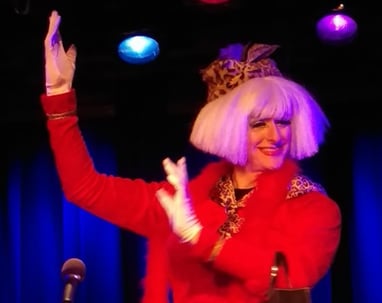 In 2015 Moxie Magnus wrote an oped for the Advocate magazine. As a result she was invited to perform at The Backdoor in Bloomington, Indiana where she did her one woman show.These two shows.
2 appearances (2012 and 2013)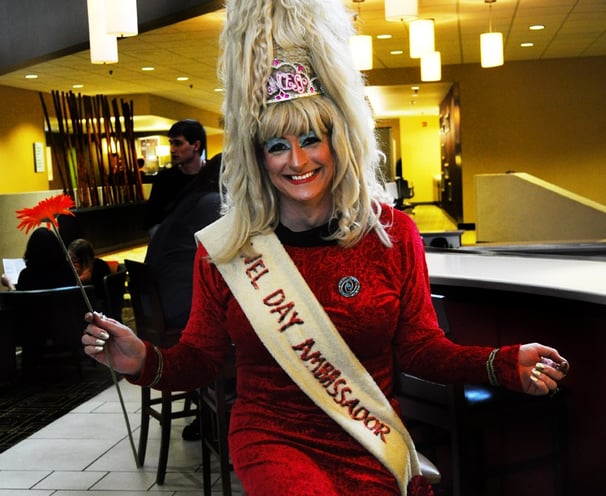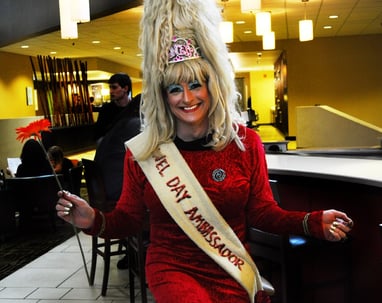 Moxie MCed at Trek Trax Atlanta in 2012 and 2013.


Moxie played her Ukulele at Faragut in Kingsland, Georgia in 2013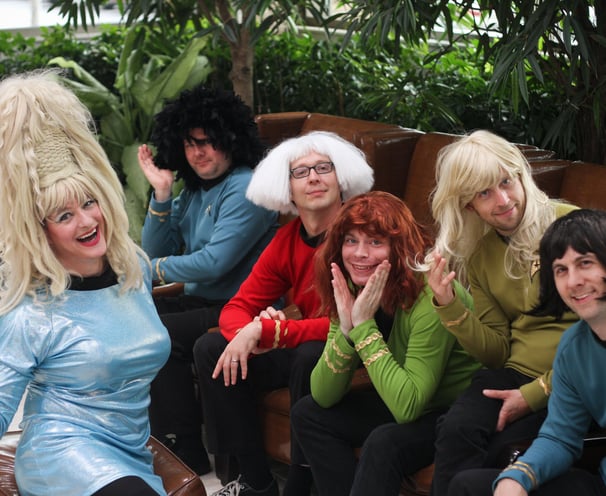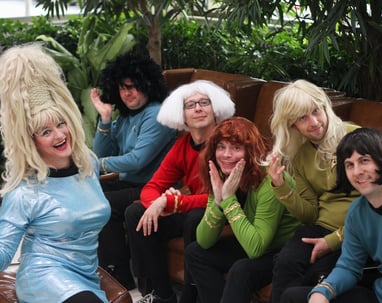 In 2013 Moxie was a featured guest at InConjunction in Indianapolis, Indiana.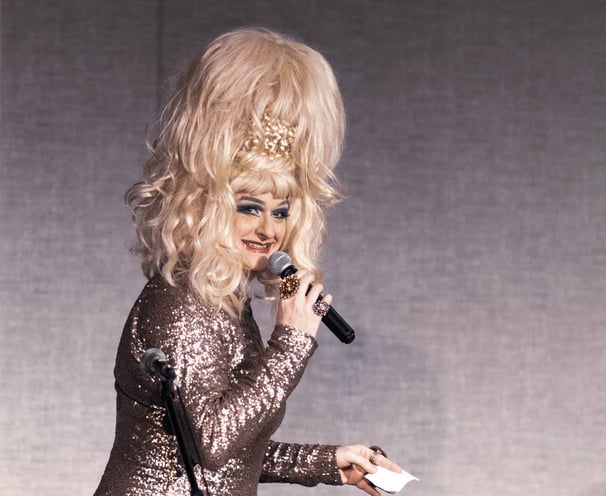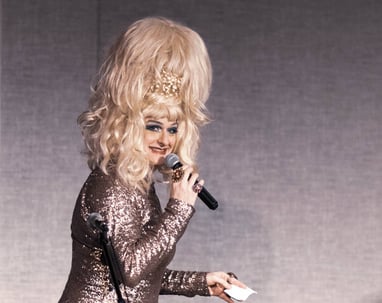 During the Covid pandemic of 2020, Moxie had several online performances.

She has also done local gigs in her hometown of Savannah, Georgia. She's done Standup, MCed for live comedy nights, performed at open mics, and played ukulele.

Moxie has a webcomic, Tales From Salonbay, on Instagram.